Volunteers patrol to keep North Shore streets safe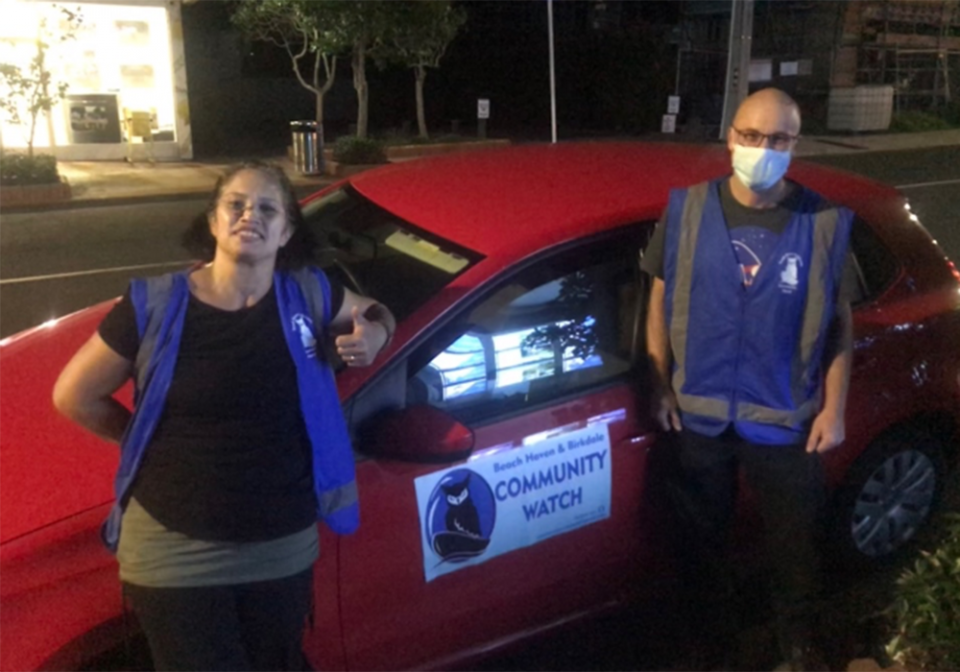 BEACH HAVEN AND BIRKDALE COMMUNITY WATCH VOLUNTEERS TANIA HOWARTH (L) AND PABLO DELGADO (R) BEFORE ONE OF THEIR NIGHT PATROLS. PHOTO BY JACK HORSNELL.
A small group of community minded locals are patrolling two North Shore suburbs, providing an extra pair of eyes for police who have welcomed the initiative.
They conduct night and morning patrols in Beach Haven and Birkdale every weekend, noting down events that might be of interest to the police.
Resident and former Uruguayan police officer Pablod Delgado set up the Beach Haven and Birkdale Community Watch (BHBCW) in December 2020 after he noticed more crime around the area than usual.
"We noticed there were some cars broken into and there were some people who had stuff stolen," he said.
"People were posting on the community Facebook group that we needed a community watch group, so I put my hand up".
While they do not see much action on a regular patrol, the group says the fight against crime is more about engaging with the community as well as being a deterrent.
"When people see us out in the community, they are more likely to not commit a crime," said Delgado.
Since he started the patrols, there has been a drop in suspicious things to keep note of.
The group has been welcomed by North Shore Communities Sergeant Dave Murden.
"They're an extra pair of eyes and ears out on the road for us," he said.
"We'd like to be everywhere if we could, but we can't be, so having them out there looking for us can be really handy."
BHBCW volunteer Tania Howarth said that she appreciates the group's community focus.
"The main goal is to be visible and engage with the community that we are trying to help," she said.
The BHBCW is currently working on an application to join Community Patrol NZ so they can work more closely with the police.
It is separate from the much larger North Harbour Community Patrol, instead opting to just patrol the Beach Haven and Birkdale area.
They are accepting any volunteers from the area who want to join them on patrols.