Violent shoplifters target Auckland city retailer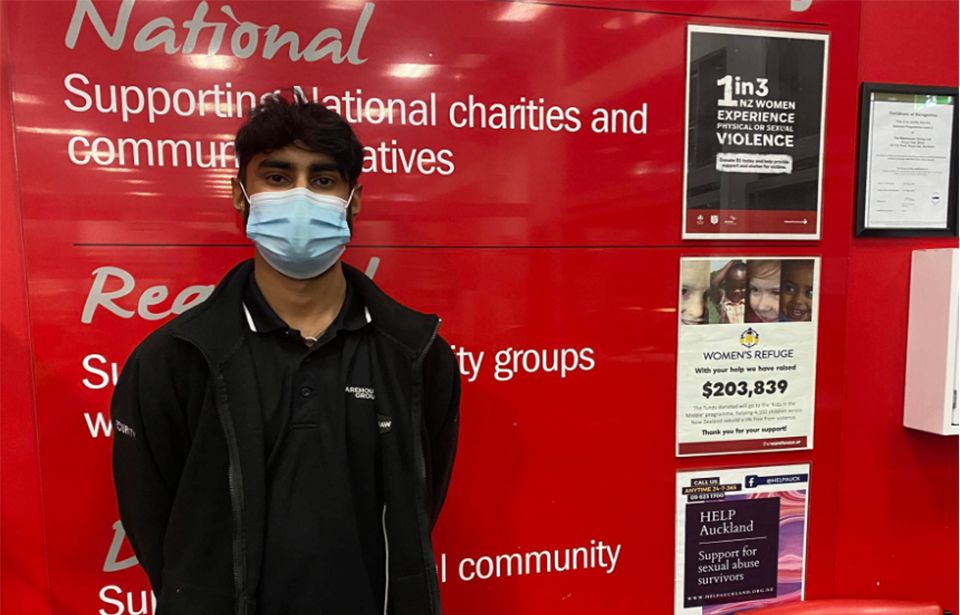 Loss prevention officer Owais Kalim at the Royal Oak Warehouse. Photo: Faith Lauvai Tovao.
___________________________________________________________
With shops largely open again, "blatant" shoplifters are targeting one of New Zealand's largest retail companies.
Since reopening to the public in November 2021, The Warehouse Royal Oak has seen a surge in shoplifting.
The Auckland store no longer has any capacity limits in the orange phase of the Covid-19 protection framework.
Regional loss prevention manager Kerryn Steel says although The Warehouse Group has made strides in managing risks, shoplifting has certainly ramped up in recent months.
"A lot of our stores were closed for several months over the lockdown period.
"People who made shoplifting their career had to find other ways to source their income. I believe it delayed the inevitable and shoplifting has certainly ramped up since we reopened last year," she says.
The Warehouse Group operates retail chains including The Warehouse, Noel Leeming, Torpedo7, The Warehouse Stationery and TheMarket.
One of the most prominent issues retailers have had to combat is the shortage of staff.
While staff are working hard to ensure goods are on the shelves, the abuse from customers is getting progressively worse.
Steel works closely with the Police Retail Crime Prevention Unit and says the level of violence associated with the thefts has also spiked.
"Something I have noticed since reopening is the level of violence. Customers are quick to threaten our team members when approached and the type of shoplifting has also become more blatant," says Steel.
All staff across the Warehouse group are given situational incident management training, known as the SIM model.
SIM training aims to ensure staff are adequately trained to diffuse workplace incidents.
Steel says shoplifting has always been an issue, not just for The Warehouse Group but for retailers all over New Zealand.
"About 80 per cent of our shoplifting is opportunistic, with the remaining 20 per cent being premeditated," she says.
Covid-19 had its own impacts on families who were already under the poverty line, but Auckland University of Technology's Dr Laumua Tunufa'i says poverty is only one of many causes for shoplifting.
"I believe poverty can drive shoplifting, but poverty is not the only driver.
"Poverty-driven shoplifting includes hiding a loaf of bread in a pram to feed hungry children at home, and so on. That is the only kind of shoplifting that is undoubtedly driven by poverty, at least in my view," he says.
With the vast impacts of Covid-19 on low-income families, Tunufa'i says shoplifting unravels a deeper sense of dispossession.
"While there was ministerial support available for New Zealanders, there were many reasons why people did not access this support.
"It is also important to understand that crime is contextual," he says.