Urgent calls for government to recognise economic harm as separate form of violence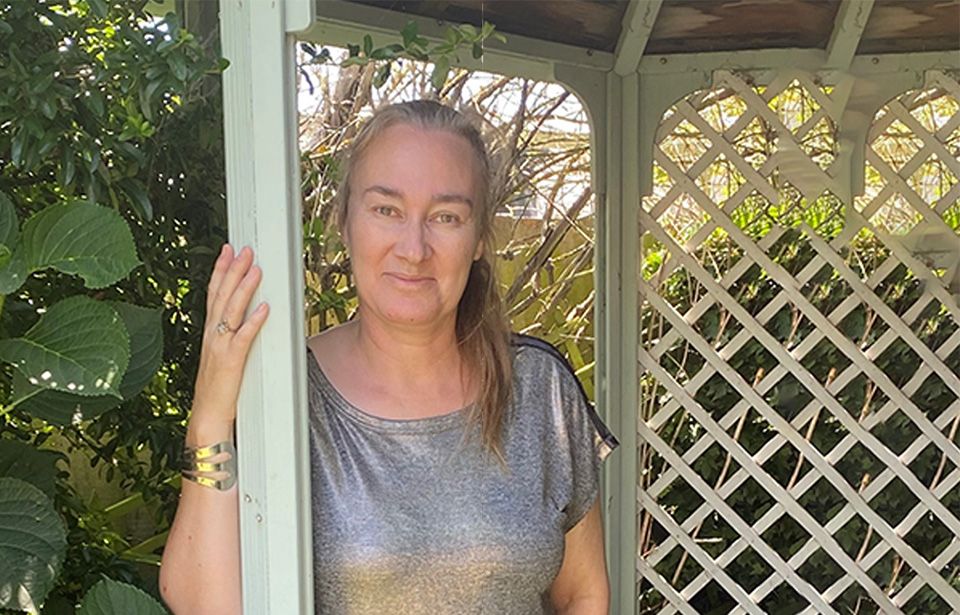 Beryl Brogden says that until Good Shepherd's economic harm service, there wasn't help in the family violence sector for the "money side of things." Photo: Supplied
Warning: this story discusses elements of domestic violence and contains details that may upset some people.
For mother-of-two Paige*, the bathroom was a place of refuge from her financially and emotionally abusive partner.
"He was a drug addict, and he was very selfish…in the whole 17 years that we were together, he only had two jobs which meant that I always had to be the one who earned the money."
With overdue bills piling up, Paige desperately took out payday loans to try and make ends meet.
She also felt forced to financially support her partner's drug habit to reduce some of his temper and violent behaviour.
By the time that Paige had ended the relationship, she was $30,000 in debt and her rent was in arrears.
In November 2021, Good Shepherd launched their Economic Harm Support Service to specifically support people who have been affected by financial abuse. However, this service came too late for Paige.
Now the financial wellbeing organisation is urgently calling for the Government to change the law to have economic harm recognised as a standalone form of violence.
Good Shepherd says that because financial abuse is hidden within a subset of psychological abuse in the Family Violence Act 2018, it doesn't receive the extensive response that is needed.
Project manager for safety and resilience Beryl Brogden says vulnerable clients cannot be well supported by current systems because economic harm is not legally recognised.
"We have some banks and creditors who want to improve and for the most part they are better supporting these clients, but they are still bound by credit and contract laws, which limit what they can do to help people who have been economically harmed."
New Zealand Banking Association chief executive Roger Beaumont says that banks play a part in helping to identify economic harm, but that cases are "often very sensitive and complicated by a bank's customer obligations towards parties with a joint account or loan."
Beaumont says that recent changes to the Credit Contracts and Consumer Finance Act, which require the same affordability assessments for all borrowers, mean that banks no longer have the discretion and flexibility to help customers in emergencies or cases of economic harm.
Good Shepherd is also keen to have more awareness about the signs and the ongoing impact of economic harm.
"It's very different to psychological abuse, this doesn't just have an internal impact," says Brogden. "It can affect your credit rating, your job opportunities, your housing, your transport, and what financial assistance you may be entitled to."
Overseas research suggests that up to 90 percent of people who seek help for domestic violence have also been affected by some form of financial abuse.
Brogden says it is especially crucial for people to self-identify when they are being financially abused and know which services to approach for help.
Four years after leaving her relationship, Paige reached out to a Salvation Army financial mentor. She then worked hard over two years to pay her creditors back in full.
"I always thought that things would get better, but it was very horrific."
*Paige's real name and identity have been withheld to protect the privacy of her and her children.
Economic harm is when someone is having their access to money and economic resources controlled, restricted, or removed by another person. It can also mean that the person is prevented from participating in financial decisions. Often there is a specific pattern of controlling behaviour that occurs – such as coercion, withholding access to money and economic resources, deception regarding finances, or pressure to take out loans. Resources, such as accommodation, transport, employment, clothing, and children's needs can all be detrimentally affected. People of any age, socio-economic background, gender, ethnicity, or culture can be impacted by economic harm.
If you or someone you know is being affected by economic harm or domestic violence, please contact:
Good Shepherd: Resources and information on economic harm: 0800 466 370 Option 4 to speak with a Financial Wellbeing Coach – Economic Harm
Elder Abuse Response Service: Specialist services for elderly: 0800 32 668 65