Crowds of motorists gathered in a Mount Eden car park to participate in a new initiative to deter future number plate thefts.
The Safer Plates initiative offers motorists a chance to replace regular number plate screws with anti-theft ones.
Volunteers from Community Patrol New Zealand (CPNZ) work alongside the NZ Police to replace the screws, a volunteer saying they had worked through nearly 40 cars in just 45 minutes.
CPNZ chairperson Chris Lawton says that tamper-proof screws make plates more difficult to remove and thieves will think twice.
"It also means the owner does not lose their property and their plates are not used in an offence."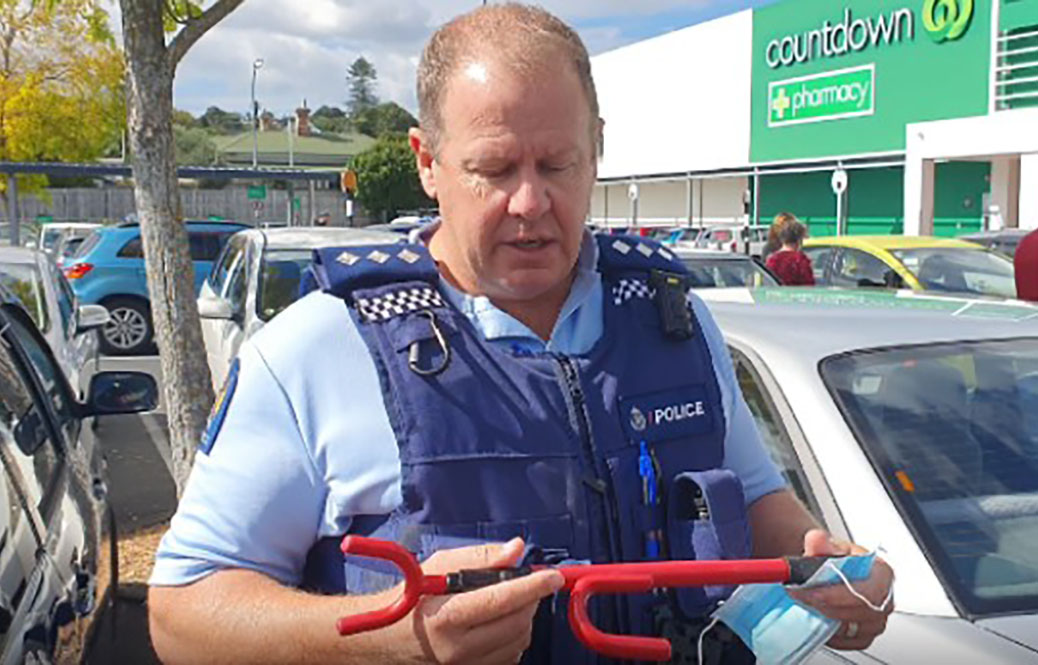 Police Inspector Glenn Baldwin says the recent spike in number plate theft could be prompted by petrol prices.
He said it was reflected by the high theft rate of electric-hybrid Toyota Aquas.
"If you are the owner of a Toyota Aqua, that's about 19 percent of the cars that get stolen in the West Central area and right across Tāmaki Makaurau," he says.
He encourages any car owners who park on the street to invest in a preventative device, such as a steering wheel lock, to deter thieves further.
Merril Bourne has been a volunteer for seven years and says there are over 160 CPNZ patrols throughout New Zealand with more than 5000 volunteers in total.
"Particularly rural patrols are very valuable to police as they cover large distances and reach more communities."
Mount Eden resident Nicki Florence says she came along after hearing about an increase in number plate thefts in her local community.
"It's only a few dollars and it's really easy so we thought why not," she says.