A Waiuku local is devastated after finding three dead puppies inside a duffle bag with their mouths and paws taped up, triggering an SPCA investigation.
Ethan Endersby was out walking with his partner when he came across the bag washed up by the Waikato River on Friday (May 22) near Elbow Corner.
A train track weight inside the bag is believed to have been used to sink and drown the dogs which were around 4 months old, black or dark coloured and possibly bull terrier crosses.
"Without thinking about it, my partner said I hope it's not dogs," says Mr Endersby.
"As soon as I opened it up, sure enough there were three puppies and it was quite horrific. I was absolutely devastated."
He says he ran to the first person he could see and rang the SPCA, who were there within 30 minutes.
Mr Endersby says "there's plenty of other options, just don't do this, seek help before you murder your animals."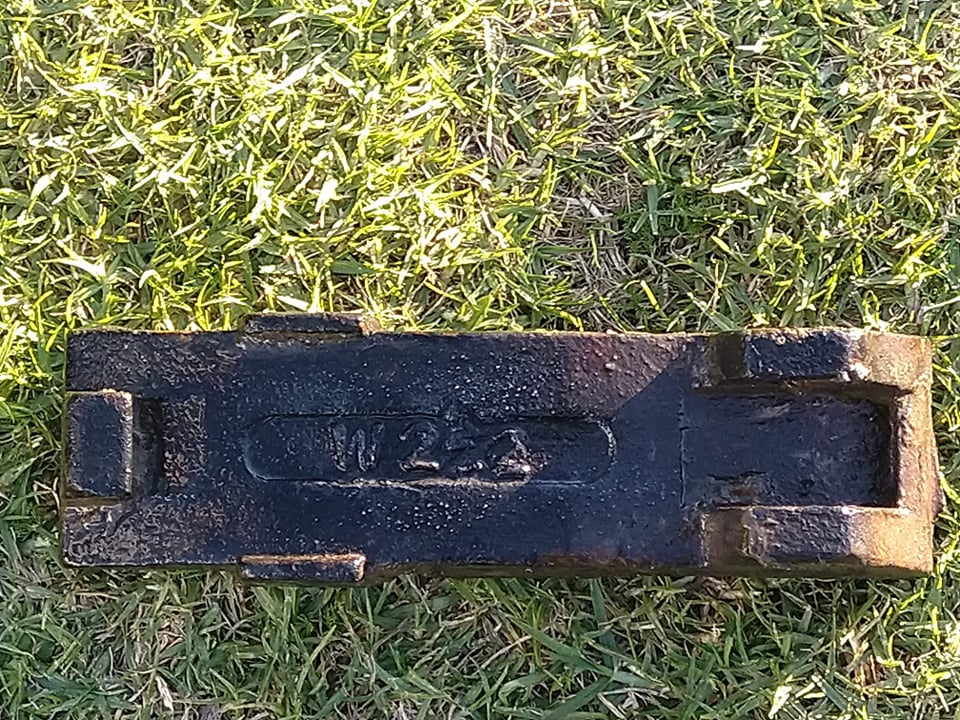 A train track weight used to weigh down the bag of puppies. Photo: Ethan Riley Endersby
Audio: Ethan Endersby describes the scene here.
SPCA responded immediately and took the animals to its Auckland centre where they were assessed by two vets.
The puppies, around 15 weeks old, appeared to have been drowned and in the water "for some time".
SPCA Northern Region General Manager, Jen Radich says there are always people and organisations who can help.
"Resorting to this kind of cruel act is absolutely unnecessary.
"The puppies look to have been drowned intentionally, which means they most likely would have suffered."

These types of incidents are taken very seriously and is currently an active investigation, says the regional manager.
"These puppies were not new-borns, they were at least 15 weeks old, so someone must know something."
She is asking anyone with information to please call the SPCA.
The incident has caught the eye of many animal organisations, with some offering rewards for information.
Paw Justice is offering a $1000 reward for information that could lead to conviction, while Pixie's Animal Rescue is offering a $5000 reward.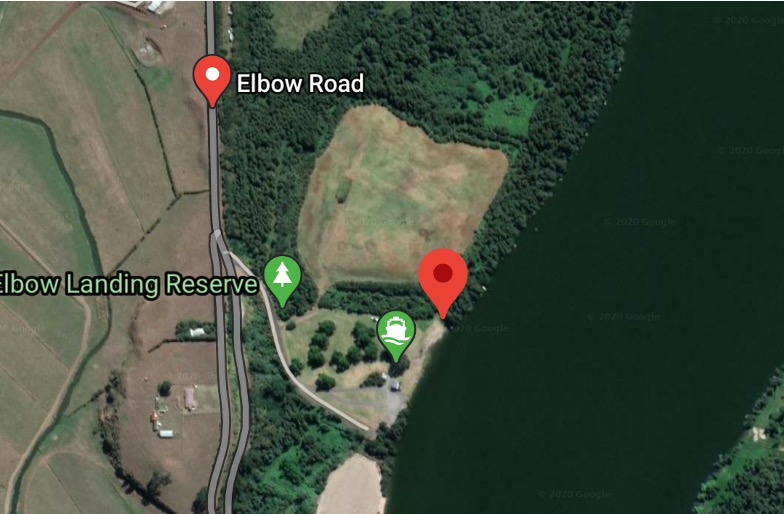 Map showing Elbow corner where puppies were found. Source: Google Maps