Illegal immigrants being charged double rent, meeting told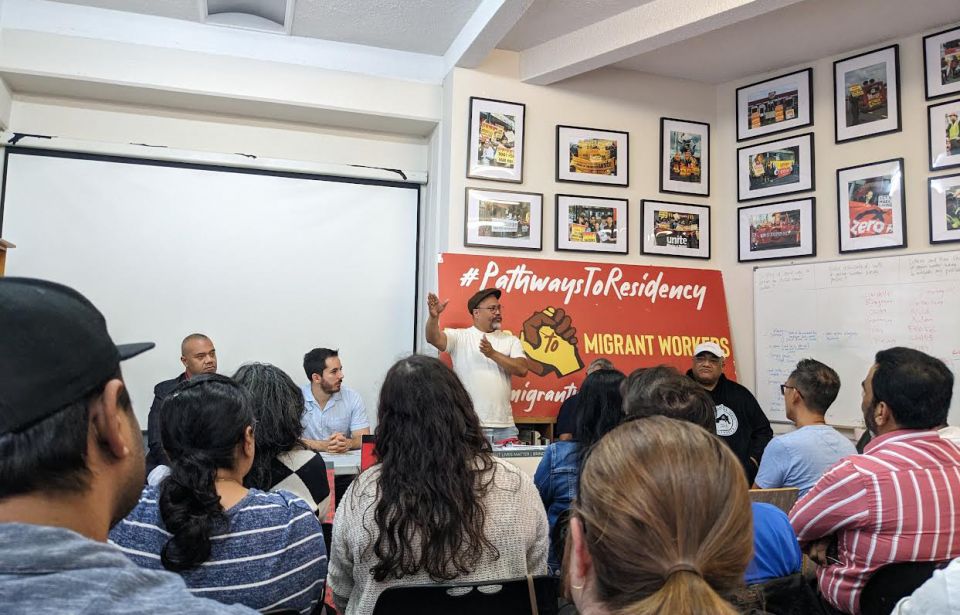 Green MP Teanau Tuiono speaking at the recent "Amnesty for Overstayers" meeting. PHOTO: Gretchen Stanford
Illegal immigrants being charged double rent and unable to complain are just some of the unfair conditions they face, a community meeting heard.
New Zealand is also taking advantage of their cheap labour, speakers told the Amnesty for Overstayers meeting at the Unite Union headquarters last weekend.
Many feel like they do not have a voice because of their precarious situations, reporting incidents of exploitation to the Migrants Right Network NZ.
"I've had community members ring me and tell me that they're getting charged double rent," says Migrant Rights Network NZ member Sher Singh.
"And they have to pay that - they can't raise their voices because if they go to complain, all the landlord's got to do is pick up the phone and ring immigration and get them arrested and thrown out."
Singh urges people to come together to fight this issue, saying "now is the time to build unity".
Green MP Teanau Tuiono says that immigrants are being treated as expendable 'economic units'.
"Actually, people are people. They have brothers, they have sisters, they have mothers, they have fathers, they have grandparents. We come here as families, as whānau, as communities."
Meeting attendees urged that both a change in New Zealand law and a change in the immigration system was required to provide "amnesty for overstayers".
You can find the petition here.