Fire and carjacking drama in central Auckland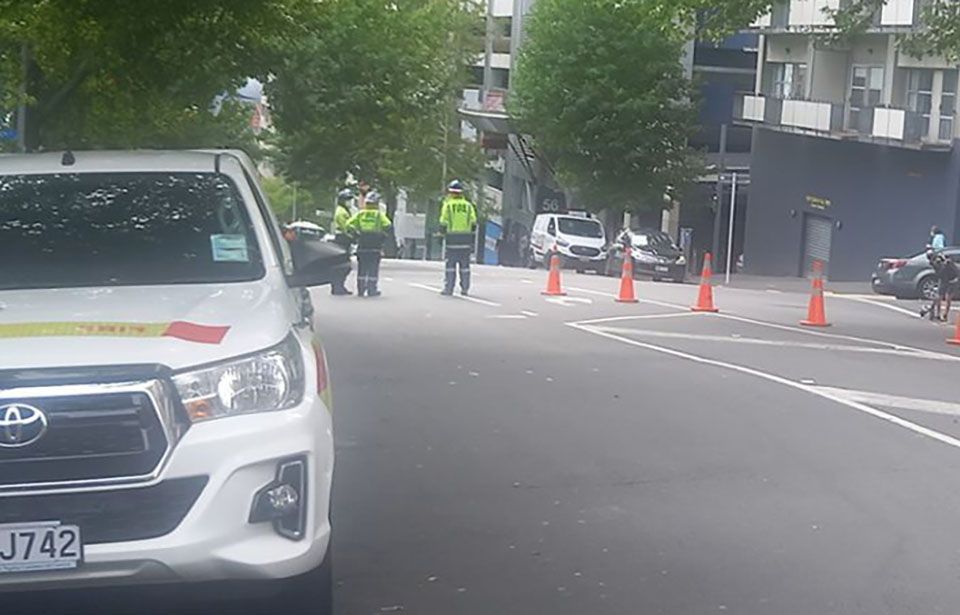 POLICE DURING THE DRAMA ON WAKEFIELD STREET IN CENTRAL AUCKLAND. PHOTO: MATT SKINNER
An alleged arson in an apartments block followed by a carjacking with police pursuit left central Auckland residents shocked and a liquor store counting the cost today.
The Bottle & Booze store beneath the apartments on Wakefield Road had to evacuate after sprinklers caused part of the roof to collapse and flooded it.
The drama began when police received reports of a man setting small fires inside The Tetra Serviced Apartments at 12.25pm yesterday.
A man was seen to flee out of a window, before a car was reported stolen on nearby Airedale Street, said police.
Residents in the area heard a man shouting, "Get out! Go! Go! Go!" and cries of a frightened woman.
Duty manager Lakpa Sherpa said he heard a small blast before the alarm went off at his liquor store underneath the apartments, forcing everyone outside.
"The shop sign caught fire too. I saw the guy jump down from the [storefront] roof and jump down onto the generator beside the shop," he said.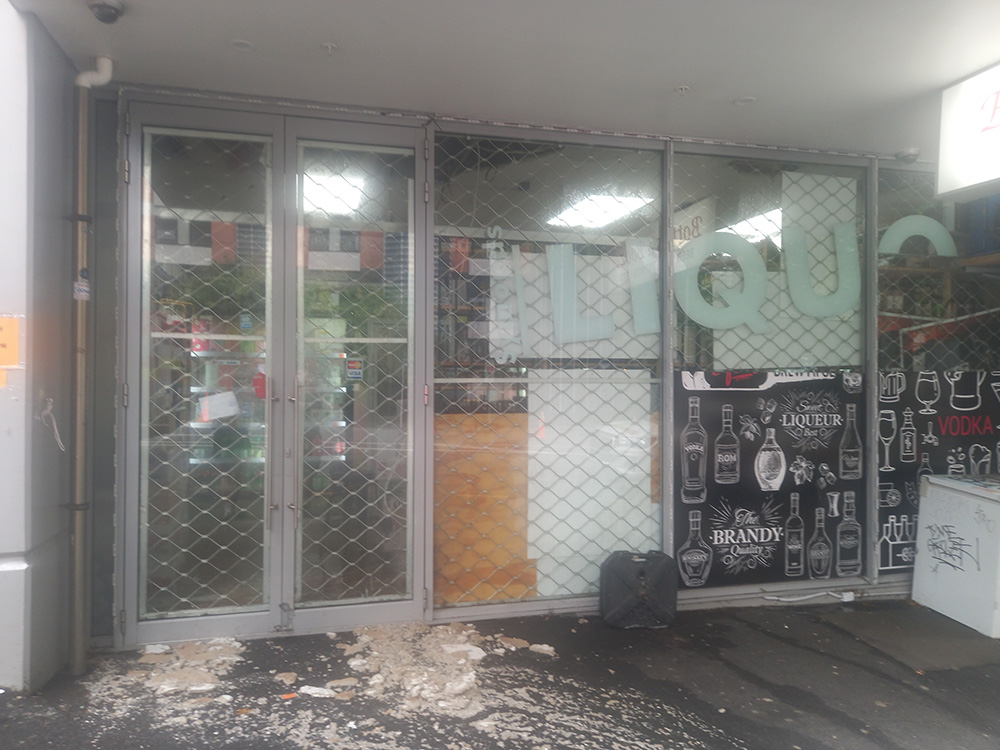 The liquor store which suffered water damage in the drama. PHOTO: MATT SKINNER
Wakefield street was cordoned off by two fire trucks, fire emergency vehicles and two police cars as they pieced together the events.
The car was tracked by the police helicopter to the North Shore then continued back into the city.
Patrol units had spiked it multiple times before it eventually stopped at Western Springs.
An offender attempted to flee on foot but was apprehended and taken into custody, said police.
The victim of the car theft is shaken but uninjured, they added.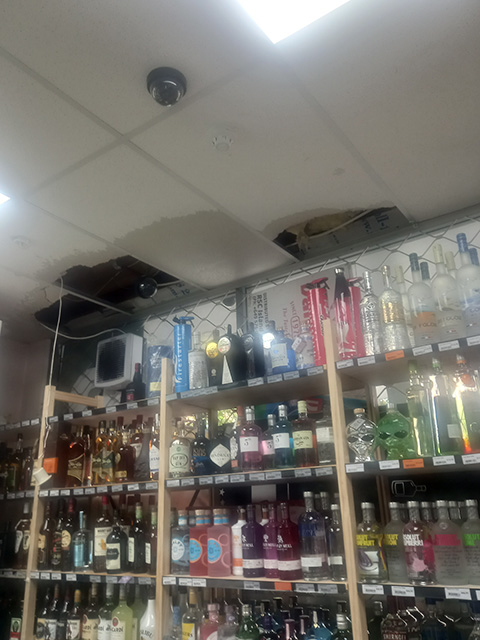 Ceiling damage in the liquor store. PHOTO: MATT SKINNER