'Support your local' has become the Covid-19 recovery buzzword, but that support isn't reaching some rural businesses.
The doors are still shut at Talisman Café, which relies on tourists travelling through the Karangahake Gorge.
Leanne Drake, whose family runs the cafe, says the impact from the border closure was instant.
"Literally from the moment they made the call to stop flights coming… like overnight, it just died."
They've chosen not to welcome customers into their doorstep until Alert Level 2 restrictions relax.
Although the traffic has picked up again, very few tourists are stopping by.
Ms Drake says the Karangahake Gorge is "usually packed on a good sunny day, but at the moment it's only the odd car."
She thinks there's still a level of anxiety holding people back from exploring the country.
"We're waiting for the levels to relax… so that those people travelling will be more relaxed and stop and come in… they're not just trying to get from A to B."
Adding to that is the inefficiency of Level 2 restrictions, which means reducing the number of tables for physical distancing and assigning only one staff member to each table.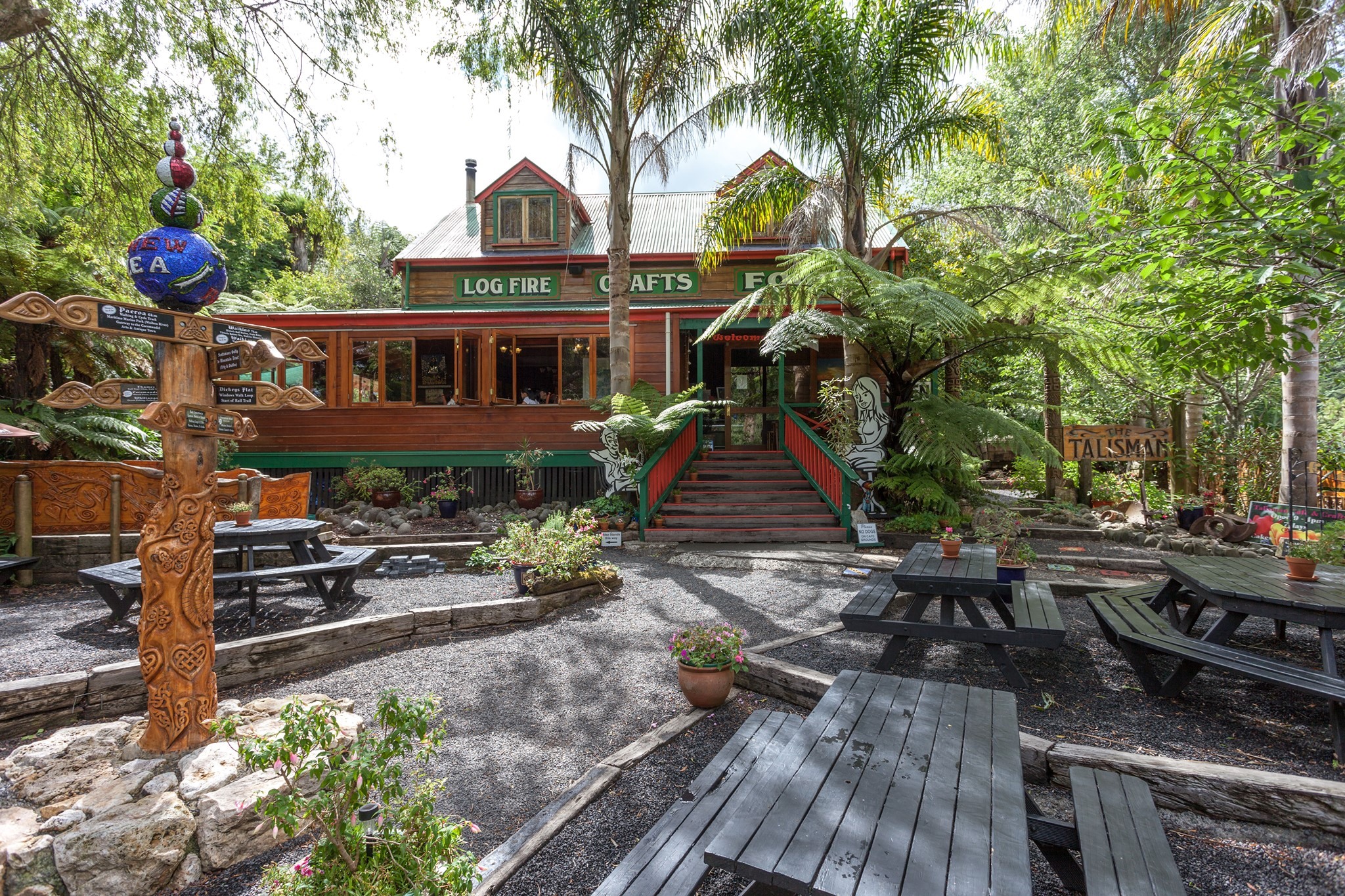 Talisman Café, tucked inside the heart of Karangahake Gorge, has seen a dramatic drop in customers because of border restrictions. Photo: Supplied.
With the winter lull, Ms Drake says they may only have three or four staff members working.
Counting the cook and barista, that leaves one person to serve all the customers.
Deliveries are also impractical, with most of their regulars living in Auckland or Hamilton.
The wage subsidies have helped keep their staff, but it has provided little relief to pay off costs.
"That's been the biggest thing gobbling up the money," Ms Drake says.
Despite their situation, planning has begun for a reopening celebration, which will also mark the 20th anniversary silently passed during lockdown.
An extension to the wage subsidy is available for those who've lost at least 50 percent of their revenue for the month prior to the application.
Applications open on June 10.