Rising food prices are changing our shopping habits, says Consumer NZ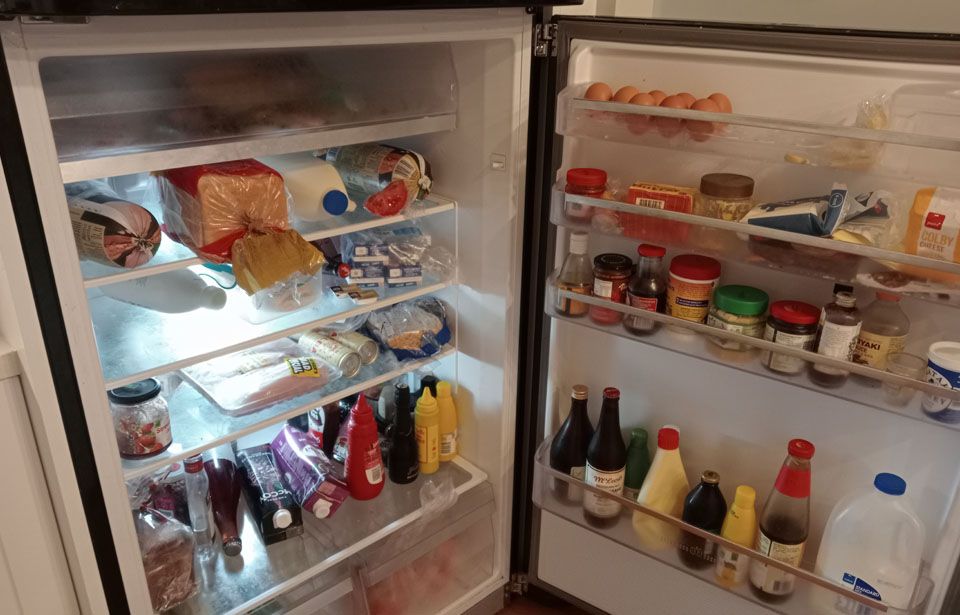 Kiwis are changing the way they shop to cope with rising food prices, a fridge seen here with food items from various shops. Photo: Nick Ball
The cost-of-living crisis is changing Kiwis' shopping habits, a new Consumer NZ survey has found.
It shows Kiwis are wanting to spend less, said Gemma Rasmussen, head of research and advocacy at Consumer NZ
"People are opting for less expensive products to save where they can."
The change in shopping habits comes as food prices in New Zealand continue to rise according to Stats NZ.
Monthly food prices rose 0.8 per cent in March 2023 compared with February 2023.
For Balmoral resident Folau Tu'inukuafe, the increased cost-of-living has caused a change in the way his family shops.
"First, we have reduced the amount we shop, we used to shop weekly. Now we do so fortnightly. We only buy essentials weekly."
At a time when not only food prices are rising but also rents, mortgages and other bills, price is proving the most important factor when shopping, says Rasmussen.
"Our survey data from April 2023 shows that price trumps all purchase considerations.
"Shoppers need a competitive price due to the pressure of living costs."
This rings true for the Tu'inukuafe family of Balmoral, who venture far out of their community to source food items at a better price.
"We go to the Ōtara markets on Saturday mornings so we can have the luxury of fruits and vegetables. We used to these get from supermarkets but that became super expensive."
While this costs in petrol, the Folau Tu'inukuafe says it's worth it.
"Going to Ōtara is also a small investment in itself as we live in Balmoral, but it means we can get fruit and vegetables at an affordable price."
Rasmussen says that the people traveling far to find good value food shouldn't have to happen.
"We don't think it's fair to expect people to go out of their way to find groceries at a reasonable price."
However, Rasmussen says that if people have local options to save their money it's worth considering shopping in their neighbourhood.
"If you do have easy access to supermarket alternatives; whether it's a nearby bakery, a vegetable co-op or food box service that suits your needs – it's worth considering your options."
Rasmussen says Consumer NZ is committed to addressing issues in the supermarket sector.
"We launched our supermarket campaign and we want New Zealanders to continue being our eyes on the ground, by sharing examples of misleading pricing and promotions with us."
This campaign and its evidence will be presented to the Commerce Commission.