With the imminent arrival of open banking policies on Kiwi shores, emerging fintechs (financial technologies) are ready to make banking and investing more accessible for young people.
After the introduction of the PSD2 in Europe, which would let bank customers allow third-party providers to manage their finances, New Zealand start-ups such as Jude and Crop Circle are the talk of the town.
Wellingtonian founder of Jude Ben Lynch said his app will allow people to connect their bank accounts with other financial service accounts such as water, power and mobile.
"All of your transactions will be in one place, and it can display all of your different balances and payments."
Mr Lynch said it is the convenience factor that will attract young people.
"About 50 per cent of Kiwis have multiple bank accounts. There is too much fragmentation. People are craving convenience."
Mr Lynch said the data revolution will soon give power back to the users.
"Once these new APIs [Application Programming Interface] reach us and banks are forced to comply, the trust relationship between bank and customer will be lost.
"That's where Jude will come in. If I don't, Google, Amazon, Apple, or one of the big players will."
Mr Lynch said New Zealand should expect new products and fintechs to pop up everywhere.
"Every man and his dog will be scrambling to give users better accessibility and ease."
Crop Circle founder Morgan Fisher, along with partner Lucy Tothill, plan to attract the younger generation by making investments more accessible.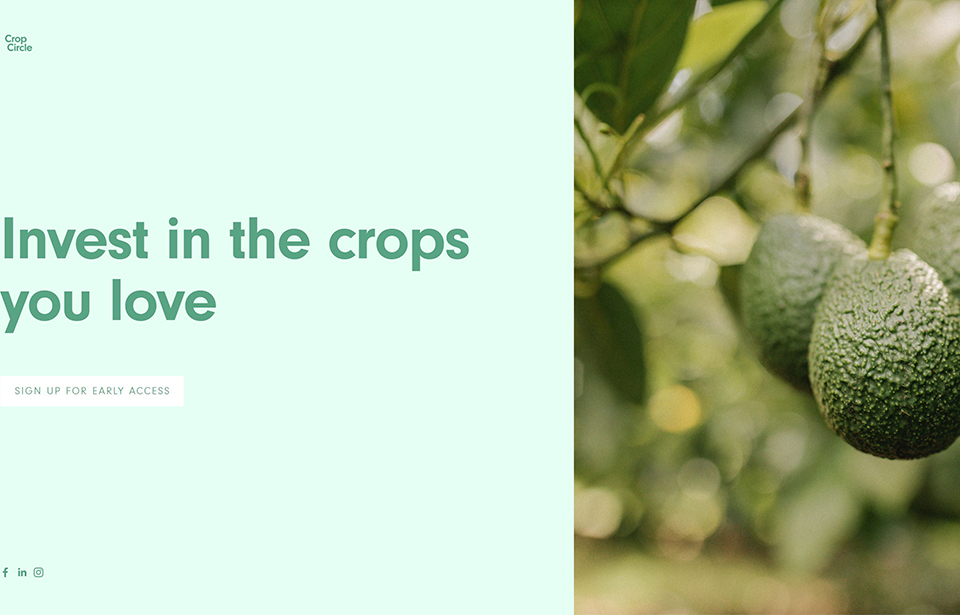 Crop Circle founder Morgan Fisher said fintechs are creating huge disruption to traditional banking. Photo: Supplied
Crop Circle aims to make currently illiquid assets, such as orchards or farmland which are hard to sell without a loss in its value, a more liquid and easily accessible asset as well as generating sustainability in New Zealand's agriculture.
"We are lowering the barrier of investment entry to sustainably farmed goods.
"We want people to be able to invest in their own supply chains and connect with food they eat, they love and they rely on. Whether that's farms, food, fibre or forestry."
Crop Circle would lower the barrier entry of cost by fragmenting investment prices.
"We will give everyone a seat at the table by offering fractional ownership. So you could have $5 or $50,000 — we are just opening up the investment class."
This approach would also be pursued by Mark Hurley of Jasper, a Kiwi fintech that would offer more flexible investment into commercial property.
Mr Fisher said Crop Circle plan to have their first investments ready by early 2020.