Canadian student teacher programme benefiting Kiwi schools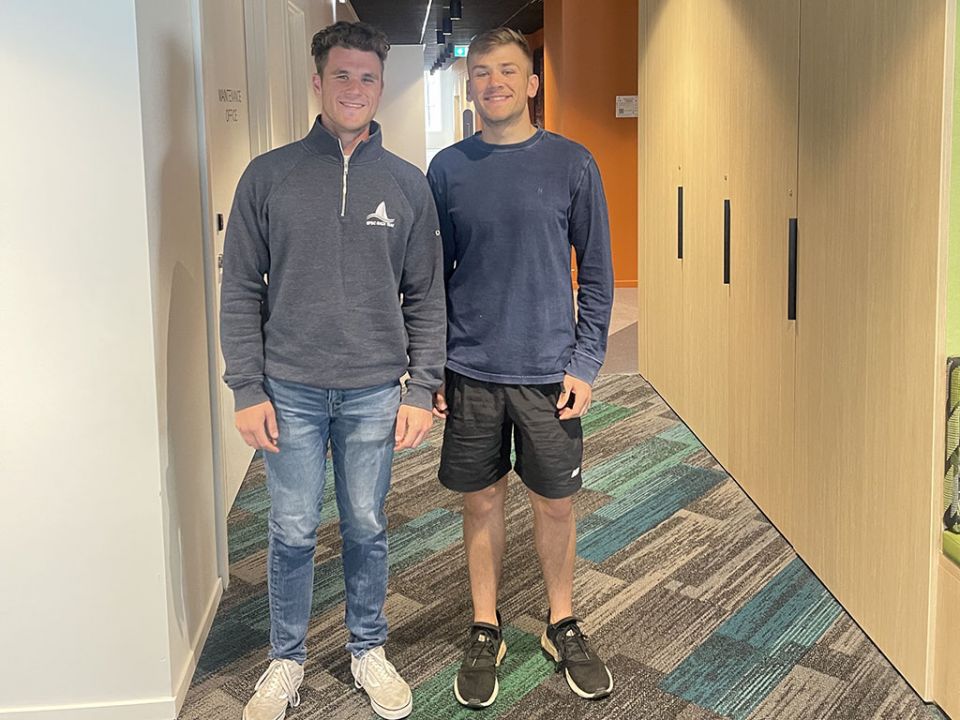 Here to stay: CanTeach student teachers Jesse Davidson and Phillip Drygala. Photo: Zac Papali'i
Canadian student teachers choosing New Zealand to study abroad in are on the increase, and leading to more choosing to stay on to boost Kiwi classrooms.
This year 90 Canadian teaching students arrived in February to complete one year of their teaching degree at Auckland University of Technology thanks to the CanTeach programme launched in 1992.
This was up on a cohort of 70 for July last year, which was the first since the Covid lockdowns.
Successful candidates through the programme have the option to stay in New Zealand to further their teaching experience.
Mount Albert Grammar is gaining Jesse Davidson, 23, who has already accepted a job to teach physics after arriving this year.
"I think teachers are an important profession in New Zealand as they help the next generation," he said.
And Selwyn College in Kohimarama has snapped up Phillip Drygala who will join its Physical Education department, and also teaches French.
"It is also great how New Zealand education integrates the Māori culture and making sure everyone feels welcome in the classroom," said Drygala who is currently completing his practicum at the school.
Another student, Tia Svoboda, said how much she enjoyed being exposed to different cultures.
"St Pauls Catholic College was where I served for the first practicum placement. It was super Pacific Island dominant. It was really super cool to work with those kids," she said.
Sharing experiences on social media platforms has encouraged more aspiring teachers from Canada to apply by spreading awareness of how the programme mutually benefits the lives of those involved.
CanTeach involves aspiring primary and secondary school teachers who have already completed an undergraduate programme in Canada.
It offers these graduates a faster way of becoming a qualified teacher, as if they stayed in Canada their training would take two years.
Here, programme director Mike Johnson has been helping Canadians through the process of pursuing tertiary education in New Zealand since 2003.
The 2023 CanTeach cohort graduate this December.