Side hustles have students employing hundreds before they've ever been employed themselves.
Angus Syme, a finance student from the University of Otago, started two businesses last year and now employs 135 people.
He co-founded The FlatPack Companyalongside Cameron Leigh in Dunedin after seeing a gap in the market for no frills, student focused bed importing and delivery.
"The first year students saw the graduates selling their beds and panicked realising they needed one for their first flat. I looked over at my mate Cam and that's how it started."
"We made a Facebook post and ended up promising 37 people queen beds when we had none."
"We bought all the graduates beds, stored them over summer and delivered them ourselves."
"There was so much demand we got a contract with bed manufacturers in China."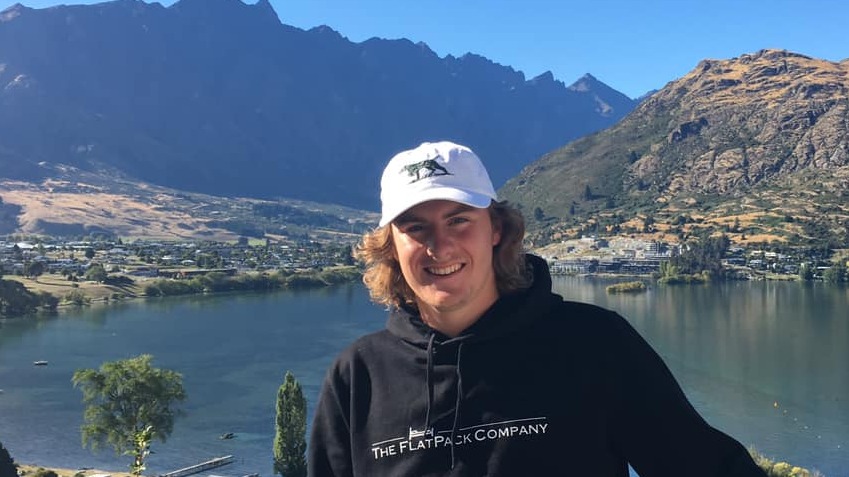 Angus in his company hoodie. Source: The FlatPack Company's Facebook page.
Angus's mentor, Zaffar Aboobacker, said the real life experience was invaluable for their studies.
Angus proceeded to buy AceTutor, a Dunedin based tutoring business, who's university exam workshops saw over 3000 students in attendance last year.
This year both The FlatPack Company and AceTutor will be expanding nation wide as Angus completes the final year of his degree.
Meg Stuthridge is completing her Bachelor of Design from Araand is already selling original, hand-illustrated posters over Instagram and doing freelance wedding photography.
She said what started as an extension of her passion and hobby became her side hustle when posting her designs and photos to her Instagram account @moocreates had followers requesting to buy them.
"Being a poor student, the free marketing and easy access to a mass target audience that Instagram and Facebook provide is ideal."
"Since I am self-taught in illustration I'm learning more and more which has seriously up-skilled the work I produce within my degree."
Meg hopes to get a degree in Graphic Design to keep her options open for the future, while expanding her range of designs and photography on @moocreates.
Rod McNaughton, Academic Director of the University of Auckland's Centre for Innovation and Entrepreneurship, says the environment for start-ups by students has never been better.
He attributes technologies that level the playing field for new firms and younger founders, ever lowering start-up costs, and improved access to mentoring, training and funding.
A recent survey conducted by the University of Auckland found that 7 per cent of its students are running a business, and another 16 per cent are in the process of planning to launch a business.
"We also surveyed our alumni, and found that among those who had graduated since 2010, 10 per cent were employed in a business they started before graduating."