Food packages are being provided to students living in UniLodge accommodation as grocery prices increase.
Third-year student and residential advisor Maruata Maxwell said it was more and more difficult for students to buy basic necessities including dairy products with some bottles of milk costing upwards of $5.
"When I was in my first year, things were a lot cheaper, but now with these prices, the experience of going out to shop has just become horrible."
UniLodge residential life manager Carmi Thurlby recognised this struggle and is working with charitable organisations to provide food packages to students.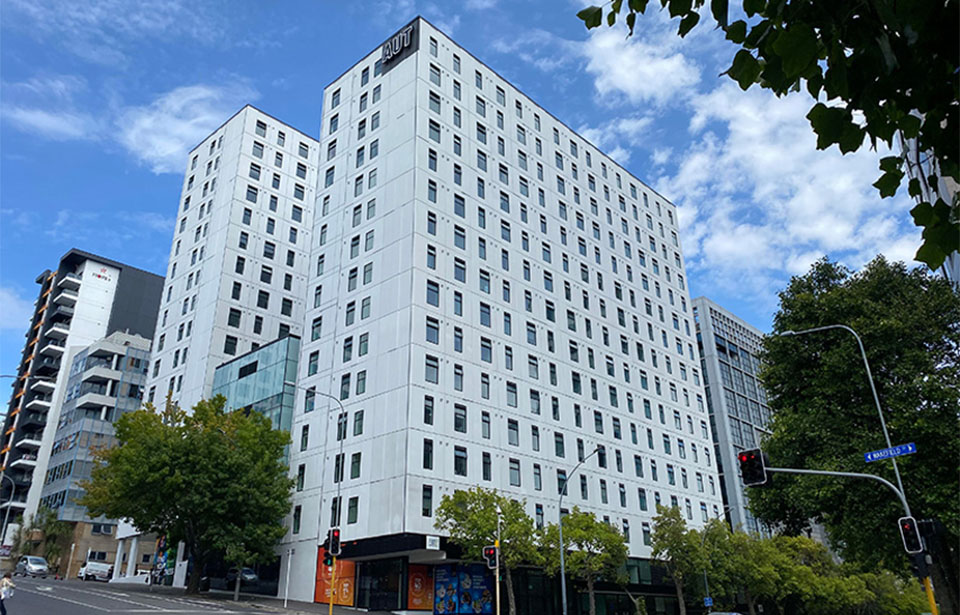 UniLodge students have been struggling to buy basic groceries Photo: Ethan Oneroa
"Many of the students living in our apartments are having to work long hours just to afford their groceries and it's not healthy, considering they also have to study just as hard.
"Fortunately, I've had help from the Dream Centre organisation who send around 45 food boxes every few weeks to help our students out," she says.
The chair of the Commerce Commission, Anna Rawlings, has advised the Government on what needs to be done to better stabilise the grocery sector as inflation bites in New Zealand.
"We have found that the intensity of competition between the major grocery retailers who dominate the market, Woolworths NZ and Foodstuffs, is muted and competitors wanting to enter or expand face significant challenges," she said in a statement.
Thurlby says the Government needs to act quickly.
"When we look at other countries, basic food items are being subsidised … if we could have a similar model here in New Zealand then students won't have to worry as much."