Four years after large windows in the Sir Paul Reeves Building's spontaneously shattered, AUT still can't say when the last of them will be replaced.
Since the award-winning building opened in 2013, seven large windows have randomly shattered.
AUT representatives said five glass panels that have been replaced cost around $10,000 each, but the remaining two had a "significant cost" because of their physical location and size.
In a statement, communication staff said the shattering was caused by a "virtually undetectable nickel-sulphide crystal" during manufacture.
The crystal caused the glass to strain under temperature changes, which led to a complete shattering.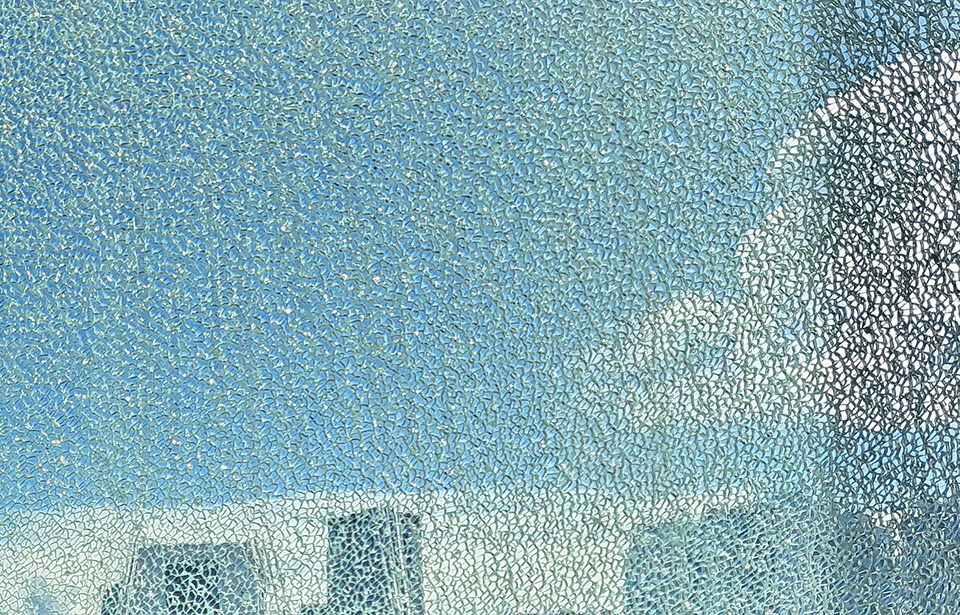 Large panels shattered spontaneously due to a manufacturing fault. Photo: Duncan Tolmie
It was "virtually impossible to predict whether more breakages will occur in the future".
The remaining broken windows posed no safety risks and the university was "working with alternative suppliers to seek a solution".
Asked how many suppliers AUT had been working with over the past 12-months, staff then declined to answer further questions.
They also wouldn't say when students and staff could expect the windows to be replaced.
In a TWN story when the glass panels shatter in 2018, an AUT spokesperson said it was of utmost priority to secure the windows and make it safe for students.
It said the safety of students was still an utmost priority, but it's now "at the mercy of supply chain and COVID related delays as well as COVID-related financial constraints".
Goleman Group's Tony Donaldson specialises in high-rise glass window installation and repair.
He said the fix would be a big task but "sourcing the glass can take a few months depending on the manufacturing timeframe".
Donaldson said it would take two days to replace both windows, depending on weather.
The operation would require abseilers and some disruptions to the surrounding area, he said.