'Acknowledge and minimise': AUT's response to ChatGPT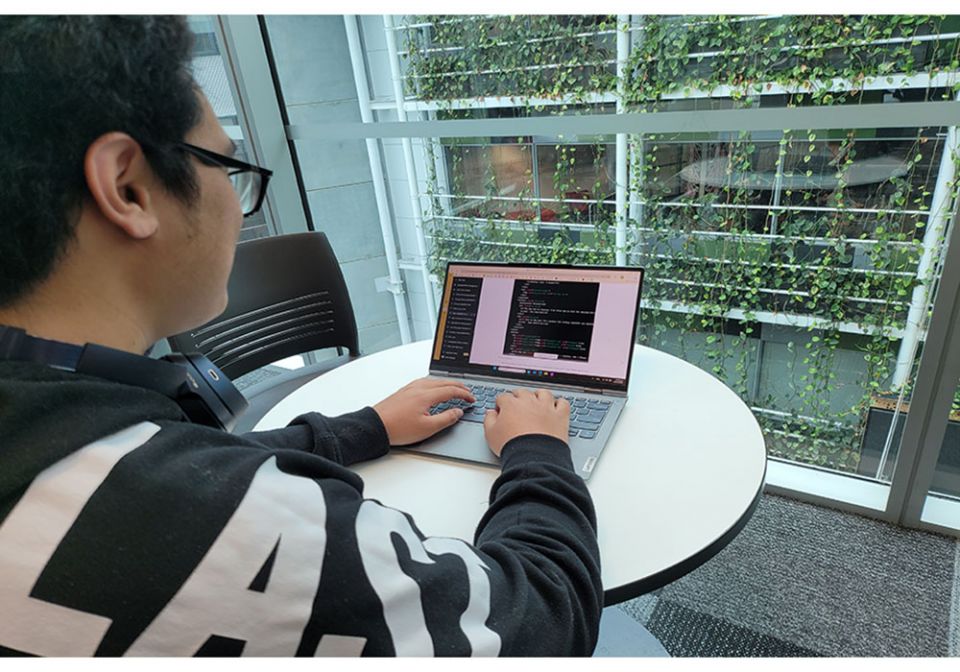 ChatGPT's capabilities make coding assignments a breeze for AUT students. Photo: Jesse Graham
Universities are strengthening their academic guidelines to better control the use of artificial intelligence (AI) language models in assessments, with students already using it.
Concerns have been raised over the free-to-use software ChatGPT being used to generate essays, copy, or assignments that are meant to test a student's ability to interpret abstract and creative ideas through text.
Some students are already relying on AI language models to assist with their workload, says Alicia Lemmer, academic vice-president of the Auckland University of Technology Student Association.
She says AUT does see AI language models as an opportunity, with potential to enhance learning.
But she worries that "AUT students are compromising their learning experiences and growth by going for the easy option."
In response, revisions to AUT's Academic Integrity guidelines intend to allow students to continue using AI language models for assessed work, while acknowledging and minimising their usage where possible.
Professor of Law at the University of Auckland Dr Alex Sims says that unless the role of education is reimagined, "students will spend more time attempting to circumvent the system than learning the content."
AUT's existing anti-plagiarism software, Turnitin, has recently unveiled new AI writing detection features that have a 98 per cent confidence rating.
However, Lemmer says AUT hasn't yet decided if it will make use of these capabilities in future assignments.
While AI can be used by students to cheat, it is also used by educators to set coursework and cut down on paperwork.
Educators from primary to tertiary levels are already using AI language models for a range of purposes, such as generating warm-up exercises or even assisting with writing high-level assignments.
"There is no reason not to try something that might become rapidly normalised," Lemmer says.
She says AI is an important opportunity for students to grow their knowledge.
"It is an amazing tool that can explain difficult concepts in ordinary language, and it will be very beneficial.
"It is up to each student to decide how they will use it to benefit their learning and using the most."