They're known as the 'Good Bitches' for good reason but many missed out on their kindness under Covid restrictions.
Now Good Bitches Baking are getting back to gifting their homemade sweet treats to people in hospices, women's shelters, hospitals, and through charities, who say it makes all the difference.
Around 3000 volunteers countrywide bake goodies in their own kitchens and deliver locally with a handwritten note as part of the registered charity's aim to 'make Aotearoa the kindest place on earth'.
'Head Bitch' Jacinta Khiu, who coordinates the 345 volunteers in the Auckland area, says Covid was difficult.
"Under the lockdowns, we just stopped operating.
"Moving to the traffic light phase, we have some recipients such as shelters and transitional housing who were happy with receiving baking, and others in healthcare or dealing with young children where it was more difficult," says Khiu.
Khui, who first volunteered six years ago, now coordinates all 345 volunteers for the Auckland Central chapter who have been able to get the flour and sugar out once again.
Alexis Sawyer from Age Concern Auckland liaises with Good Bitches Baking to receive support from four chapters, with volunteers baking birthday cakes for elderly members celebrating milestones who may not have family nearby.
"A lot of people's birthdays would be going unacknowledged, so to get that cake and know that someone has made it for them, it brings them so much joy - they just light up," says Sawyer, who sees people's reactions when she delivers their cake.
"It's so much more than a cake, it's that really strong message that you are loved, that someone is thinking of you and taking time to acknowledge you and I think that is an absolutely priceless gift."
Franklin Hospice Fundraising Assistant, Karena Brady-Leathem, receives baking for patient support groups, and thinks it is a wonderful initiative for people wanting to do something for the greater good but unable to dedicate a lot of time to volunteering.
"I think it's an absolutely fabulous idea, and I wish when I was a young mum at home I would have known about it as it's a great way to volunteer from home."
As for the charity's name, Jacinta says she has only ever received one email in "kind" criticism.
"Most people just have a little bit of a giggle about it," laughs Brady-Leathem.
People looking to volunteer with Good Bitches Baking can get in touch through their website gbb.org.nz.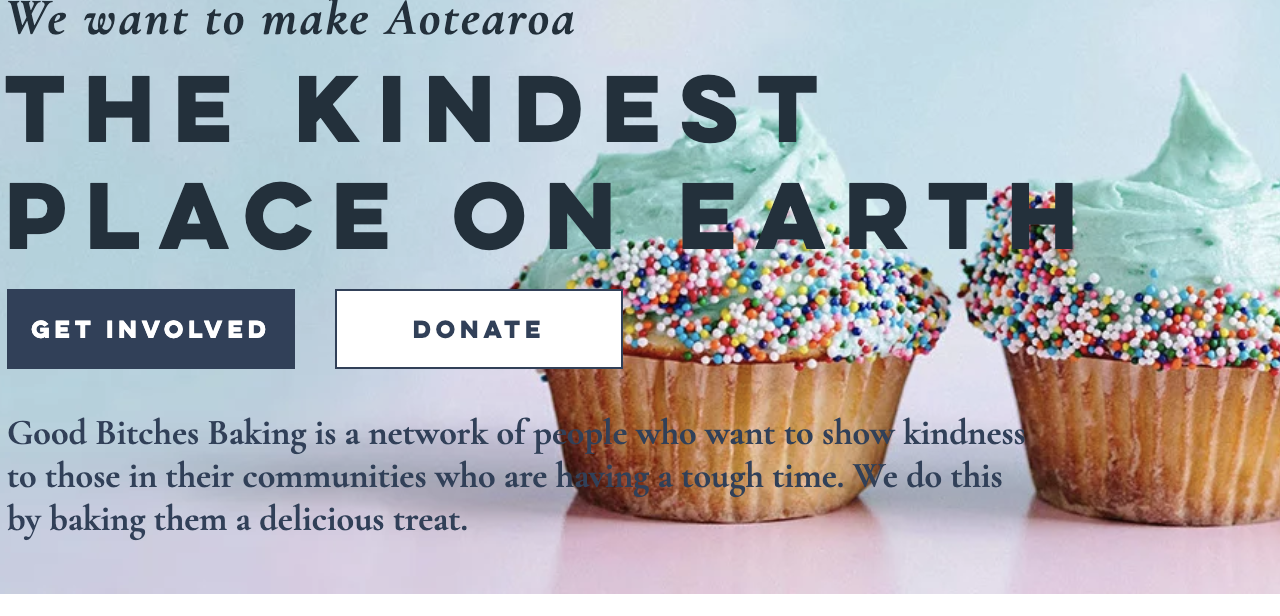 People can volunteer to bake or provide support. SOURCE: gbb.org.nz