An event celebrating the native replanting of Te Pane o Mataoho-Māngere Mountain ignored concerns about iwi representation and hundreds of new plantings that were left dead, say community members.
However, the Tūpuna Maunga Authority (TMA) stresses its vision to restore native ecology to 14 Auckland volcanic cones is a "long-term" project.
Meanwhile Te Tawera hapu leader, Pouroto Ngaropo, says the history of his iwi is not represented in the six mana whenua members on the TMA, who sit alongside the six Auckland Council members.
"There is no one Māori history, or one Māori world view," says the tikanga Māori expert.
He says his Whakatane-based iwi has history on many maunga in question, but TMA only represents iwi who had land directly conficasted by European settlers. Mr Ngaropo believes his iwi should have some say in the restoration process, because they have history there too.
Tūpuna Maunga Authority has also faced outrage by felling trees months before planting season, resulting in hundreds of new natives dying even before the hot, dry summer, says Honour the Maunga leader Anna Radford.
The environmental activist, who started the protest group to save trees on Ōwairaka-Mount Albert, says the TMA is not taking its succession-planting strategy seriously. Succession planting works when seeds and small flora are planted underneath or alongside mature trees.
"We from Honour the Maunga agree with the long-term vision of cloaking Auckland's maunga in natives. But vegetation succession should happen over a lifetime.
"If you wanted to give those thousands of natives they're proposing the best chance, they should be putting them under the protective cover of trees," she says.
Honour the Maunga volunteers Emma and John Pease say they are also concerned for native birds and other lifeforms living in the exotic trees.
"I thought there was no way someone would be nutty enough to [chop down] mature trees . . . in a climate emergency," says Emma Pease.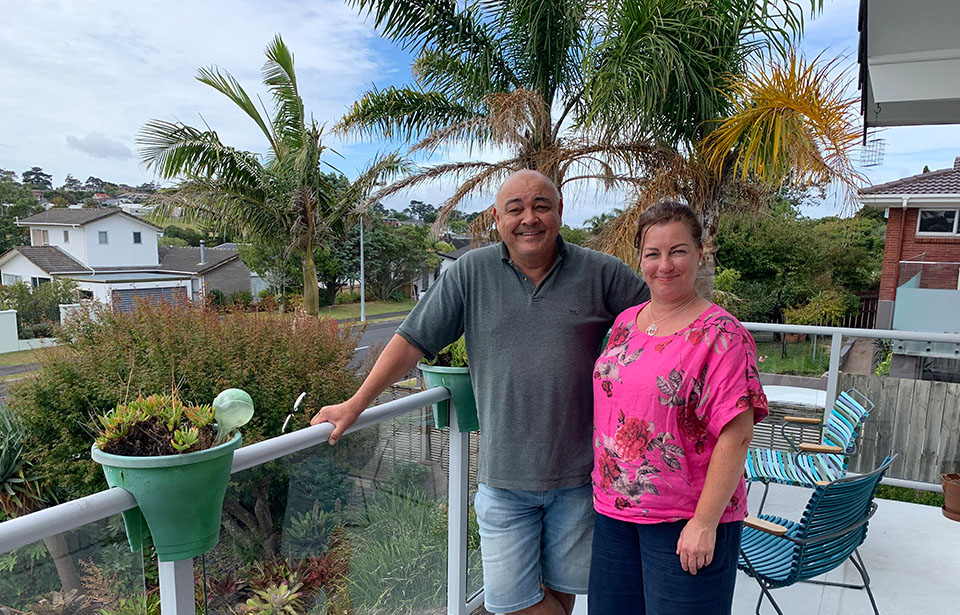 Passionate activists for Honour the Maunga, John and Emma Pease. Photo: Maia Hall
The environmental protest group says the TMA's plan to plant 74,000 native plants on Tāmaki Makaurau maunga by 2021 is theoretically sound, but the felling of thousands of trees is happening too fast, and the ecosystem will take many decades to recover.
Mike George, from the TMA, says it is unsurprising people are concerned about the impact on ecology over the next few years.
"It's a long game . . . we're thinking about the restoration of the maunga, which is going to be here forever. That's what native restoration is all about, thinking long term," he says.
Ms Radford says engagement with the community has been poor. "Why won't they front up to local communities and actually meet with them? I tried for weeks to meet with them. They've never answered people's questions."
Mr George says the 14 maunga were returned to iwi in a 2012 Te Tiriti o Waitangi settlement and the land is a taonga and is of cultural significance to many iwi.
"This is our country's archaeology. It's like our Machu Picchu," Mr George says.
Mr Ngaropo says the culture and history of maunga should inform the environmental restoration process.
"Maunga is not just a maunga. According to our history, the mountain is a living and breathing being," he says.