Volunteers helping the homeless are calling on the public to be kind to those living on Auckland's streets during the level-four lockdown.
"The general public can become more fearful and anxious around the delta variant, but [even in that] there needs to be a kindness toward the street community who are doing it the toughest," says Ella Oh.
She's a part of a four-organisation effort to bring warm meals and aroha to Auckland's homeless community.
Gratis Street, Humanity NZ, Ladies That Cook, and Seed 2 Harvest banded together to take home-cooked food to the streets in the first lockdown last year and have continued ever since.
"We can all do something, whether it's helping finance some meals, making some meals . . . saying hello," says Gratis Street volunteer Robert Wiseman.
"It's that connection that people feel like they've been seen, been acknowledged."
Youth homelessness is reaching crisis point in Auckland, and lockdown only exacerbates the problem.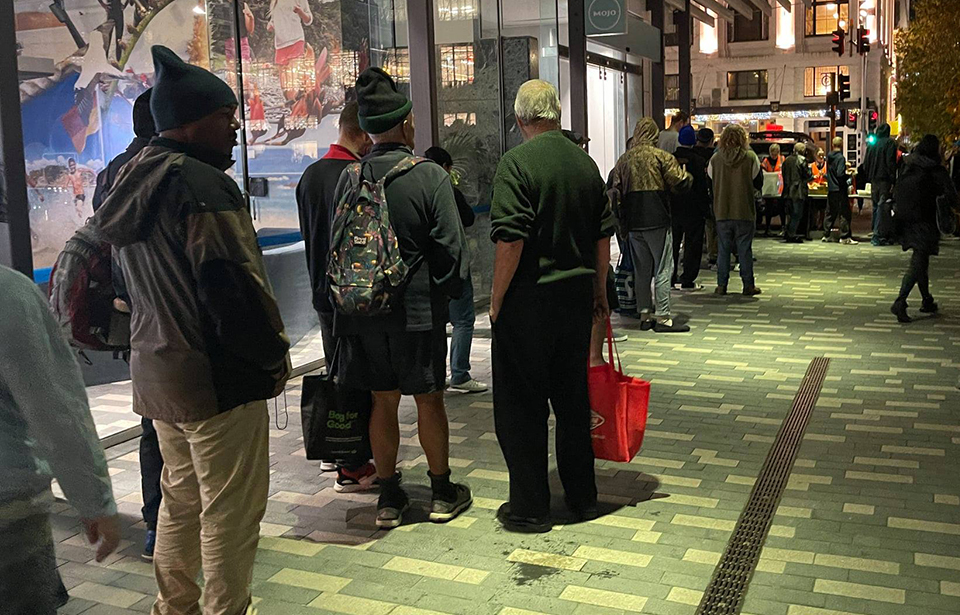 People queue for a meal during lockdown. Photo: supplied
In a level-4 lockdown, it is harder for the homeless community to access essentials, which is why "food and foodbanks become so important", says Lifewise community service manager Peter Shimwell.
A high proportion of homeless people who were housed in the first lockdown of 2020 have remained in that accommodation, says Mr Shimwell.
However, it's not just housing needs that's critical for the homeless. "It is also getting immediate needs met, which means food and access to household goods," he says.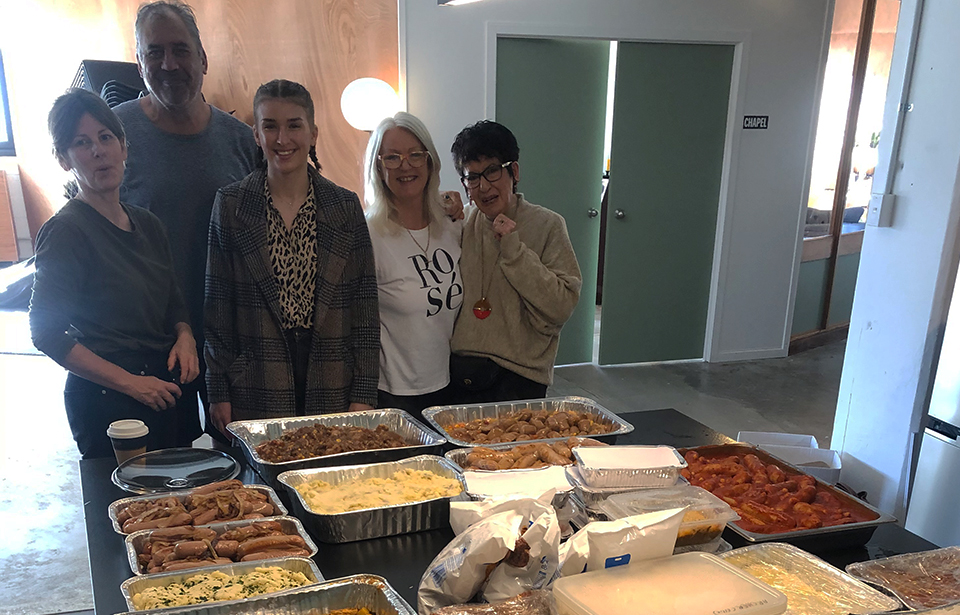 Ladies That Cook prepare meals for those living on the street. Photo: supplied
Founder of the group Ladies that Cook, Melissa Slater, sees that need first hand. "We had one guy turn up on Tuesday, and he said he hadn't eaten for two days. He was just inhaling food," she says.
She, too, asked that the public shows compassion during this time.
"If you see someone sitting down begging for money or trying to wash your screen, even if you don't have money, just ask them - 'How are you? How's your day going'?
"Just spend two seconds or half a minute and have a conversation.
"Keep your mask on. Stand back. And just say, 'How are you going? How are you coping? Have you got enough to eat? Where are you staying?'
"They're living on our streets. They are our neighbours," she says.