Beach Haven residents are desperate about the lack of action to prevent reckless drivers from speeding in the suburb's main street.
They say Beach Haven Road is a 'hot spot' for dangerous driving with nothing in place to prevent potentially fatal incidents happening.
One family say they are now moving due to the lack of action.
Emily and Richard Anderson say they have called the police numerous times nearly in tears, feeling hopeless over the issue.
"We've had times where I've almost been in tears on the phone to star-triple-five-woman, because I'm, like, we shouldn't have to put up with this – but there's nothing you can do about it," says Emily Anderson.
She says speeding on the road is a daily occurrence and their family would not recommend living on the road to others.
"I wouldn't tell my friends to move to this road," says Anderson.
LISTEN: Emily and Richard Anderson on the catalyst for their move out of the suburb
Shepherds Park and Kauri Kids early childhood centre are both located on the road with an 'unofficial' crossing linking footpaths.
Residents say the crossing is "very confusing" to both pedestrians and cars using the road.
Kaipātiki Local Board says it is not an official pedestrian crossing, so road users have the decision whether to stop or not.
"Even though they may know people are crossing there, they don't actually have to stop," says John Gillon, board chair.
The board has proposed a zebra crossing to Auckland Transport, but they are "not wanting to put a proper crossing there," he said.
Auckland Transport says Beach Haven Road is not considered a high-risk area, despite acknowledging complaints from residents that it is dangerous.
"To my knowledge, at the moment Beach Haven Road is not a high risk arterial," says Pragati Vasisht, AT traffic engineering team leader.
Meanwhile the local board has also funded a raised pedestrian crossing on Beach Haven Road between Paragon Ave and John Bracken Way, which is still in discussion with AT.
AT says due to the disruption of Covid-19 lockdowns and public holidays, there is a delay in progressing the project.
"It is unpredictable right now because we had a whole timeline of projects that were in the design phase and now all of those have now been delayed due to Covid, so we're actually catching up," said Vasisht.
Gillon says speeding traffic is on the mind of the board and council, ensuring the public that they will see change on the roads.
"Parking and speed is something that's being discussed a lot by local board and council at the moment, there's going to be major changes happening in the future."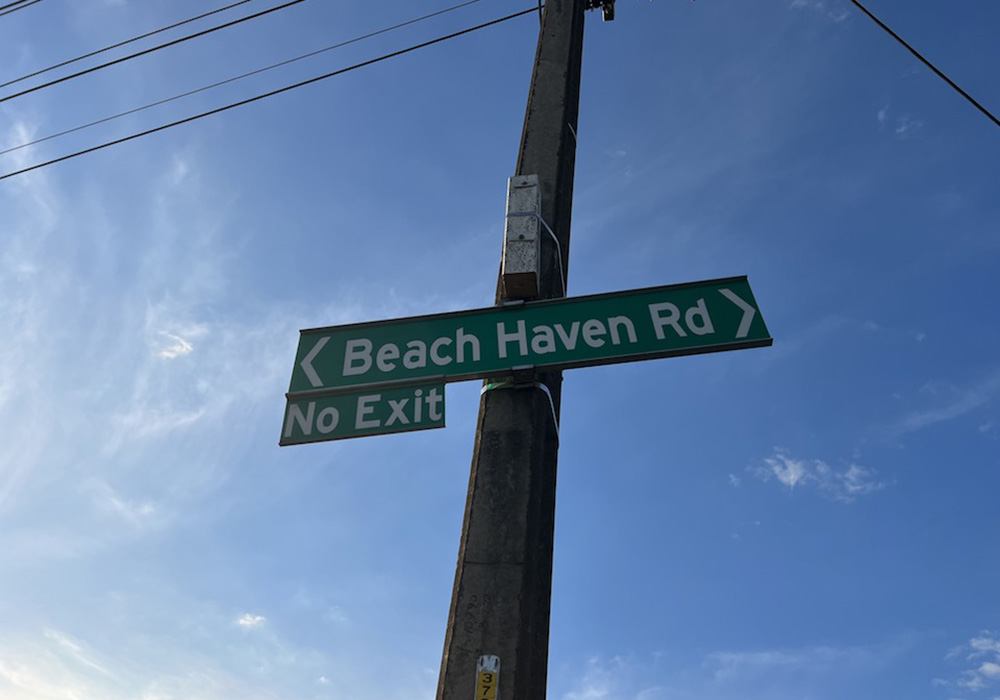 BEACH HAVEN ROAD, THE 'HOTSPOT' OF RECKLESS DRIVING. PHOTO BY: JESSIE JEFFREYS