Tsunami waves have the potential to destroy the natural environment of Tamaki Makaurau and its North Shore, leaving the coastline eradicated.
Onshore coastal vegetation such as trees and plants are at risk of being devastated by the impact of a tsunami wave and associated flooding.
The renowned pōhutakawa trees on Takapuna's coast have the likelihood of being destroyed by a tsunami, says Steve White, Ecology New Zealand's principal ecologist.
"Coastal trees like pōhutakawa are likely to be devastated in the very short term," he says.

White says if a tsunami removes soil surrounding trees, they may become destabilised to the point in which they fall over and get swept away.
Trees that remain would need their surrounding soils to be restored, but those swept away could only be replaced which may take decades.
"If you lost those trees then to re-establish them you're talking several years like 20, 30, 40 years [to restore them]," says White.
White says Aucklanders cannot prevent the severity of a tsunami; they can only prepare for the aftermath.
"There's not a lot we can do to protect and prevent damage but we can certainly try and repair and restore and do work afterwards."
Other coastal vegetation, the seabed, marine life and surrounding ecosystems could be devastated in the short term.
A tsunami generates strong ocean currents that disturbs the seabed and marine life inhabiting the seafloor, says Marta Ribó Gené, Auckland University of Technology marine geologist.
"In the short term it will be detrimental for sure because the high currents that occur during the tsunami would enable the remobilisation of all the sediment and that would cause like the removal of the bottom where they are living," she says.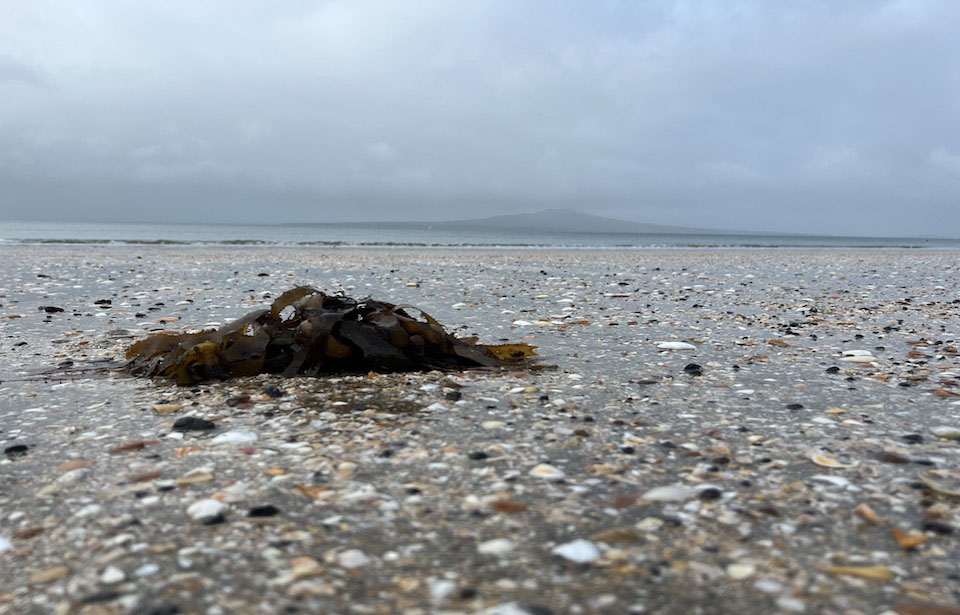 Seaweed washed up on a North Shore beach. PHOTO: JESSIE JEFFREYS
But Ribó says despite the tsunami's immediate impact causing harm to sea life, it will create new environments for life to inhabit.
"Long term that could mean like a start over and it would be like preparing the terrain for new life to be settled and for new ecosystems to be created."
Meanwhile, studying the shape of the seafloor and the coast would help Aucklanders discover what might be done to make a tsunami less impactful, she says.
"Having a knowledge of the entire thing underwater and on land and then build up the appropriate measures to mitigate the waves."
"This could be sea walls, it could be also breakwaters that are submerged - so they are breaking the waves before it breaks on the coastal areas and so mitigating that wave energy that arrives in the coastal area," says Ribó.
Find out if your area is at risk here.