The message from students at Auckland's St Peter's College today to government decision-makers was loud and clear: "Double the refugee quota!"
As part of UN International Youth Day and Amnesty International's 'Freedom Challenge', students at the central-city school held a 'not-so-amazing-refugee-race' to raise awareness about refugees and asylum seekers.
In completing a range of challenges, including finding a way to cross a field – the sea – without touching the grass, and crossing a "minefield" to get to the border, the students were encouraged to think about the real challenges some of the world's displaced people face.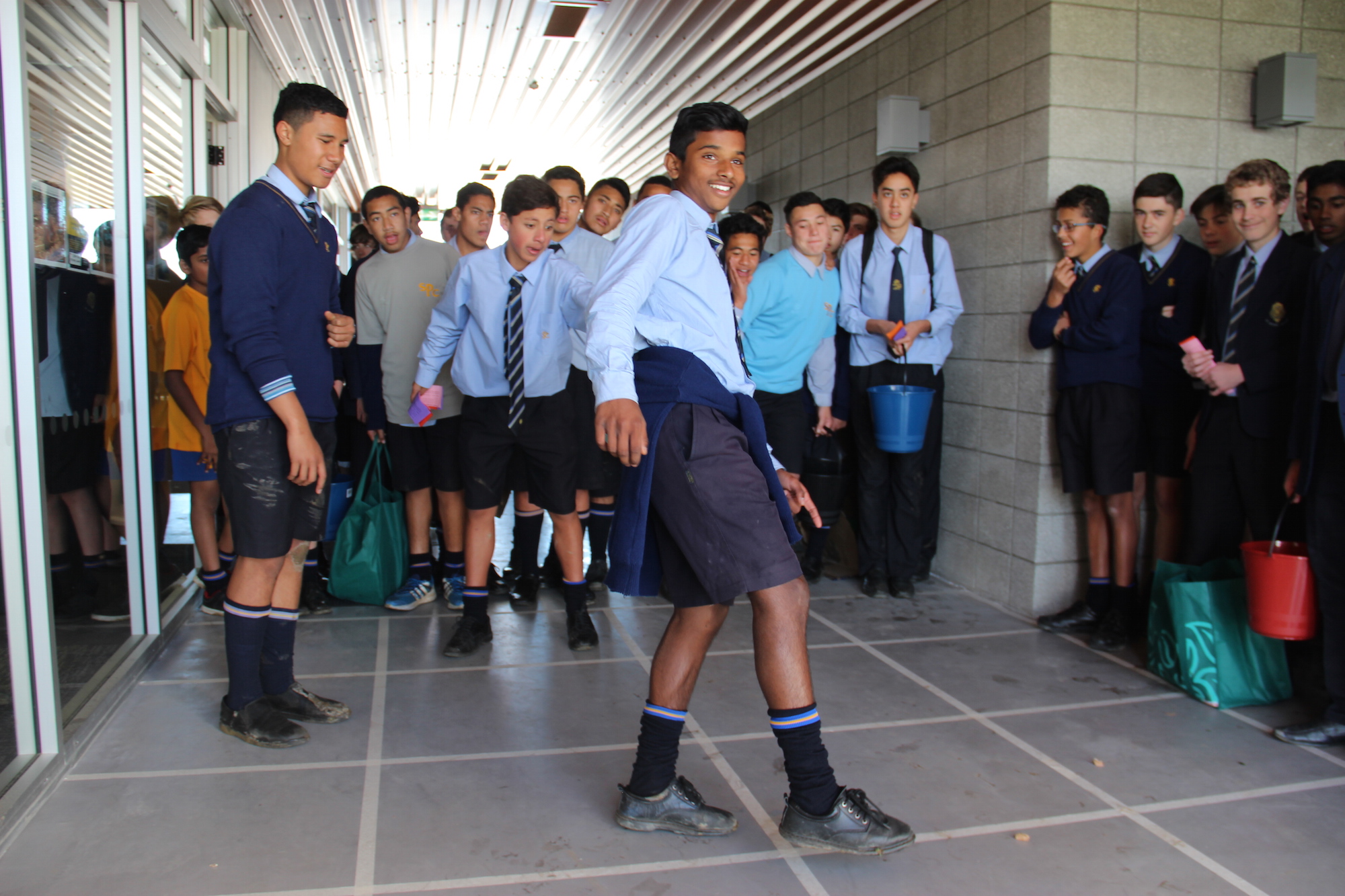 The school has run a range of activities throughout the week as part of Amnesty's Freedom Challenge, which this year is themed around doubling New Zealand's refugee quota.
The catchphrase is: "If I were a refugee I'd want it for me: Double the quota!"
A leading member of the St Peter's Amnesty group, year 12 student Kasidi Kerrigan, believes New Zealand needs to up its game.
"The quota is very low for what New Zealand could offer. For the amount of money we are spending to change the flag we could have helped out a lot of refugees from Syria," said Mr Kerrigan.
Youth coordinator at Amnesty International New Zealand, Miriam Pierard, who has been running the campaign, says thousands of students from 55 registered schools have been involved with the Freedom Challenge.
The campaign runs each year during the week of UN International Youth Day, and encourages young people around the world to do a range of activities to increase awareness of a certain human rights issue.
"Often with Freedom Challenge in the past it has been about international issues, but this year the New Zealand Government can actively make a difference, so the students can feel like they have played a real role when, hopefully, the refugee quota is increased."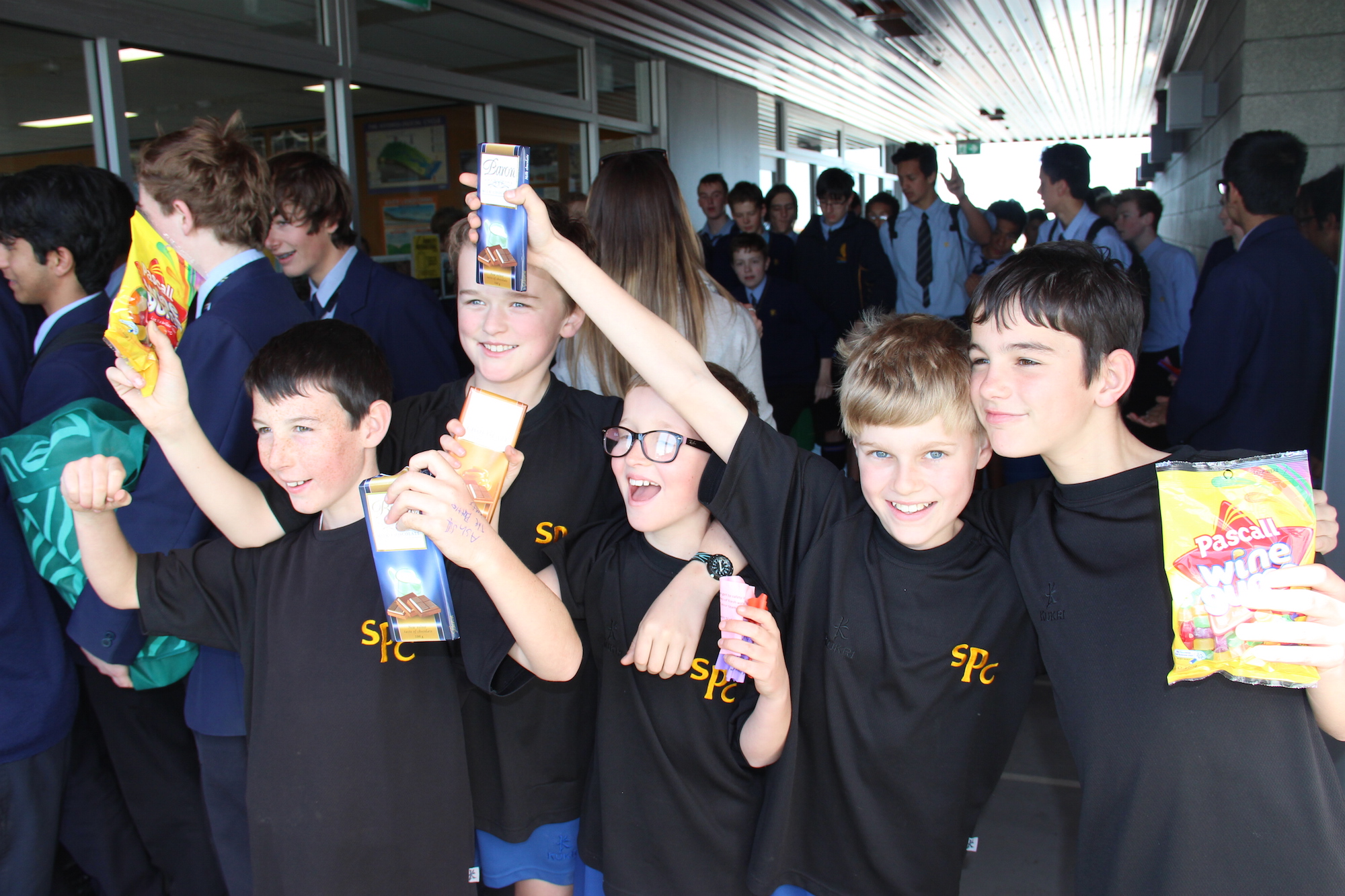 New Zealand currently accepts 750 quota refugees, with spaces for an extra 300 family members, and additional people that arrive seeking asylum.
On a global scale New Zealand ranks 90th for the number of refugees it accepts per capita, and Australia accepts more than three times the amount New Zealand does.
Ms Pierard said it has been exciting to see young people throughout the country step up.
"The way the students talk about it is really inspiring. In some ways they are more on board than many of the adults, because they have had more exposure to people with refugee backgrounds, and they are used to growing up in a country that celebrates diversity.
"There is this untrue idea that young people are apathetic and are only interested in themselves, whereas with this campaign I have seen them come out strongly… They have a real passion to be involved in civics and be involved in decisions because they are so often excluded."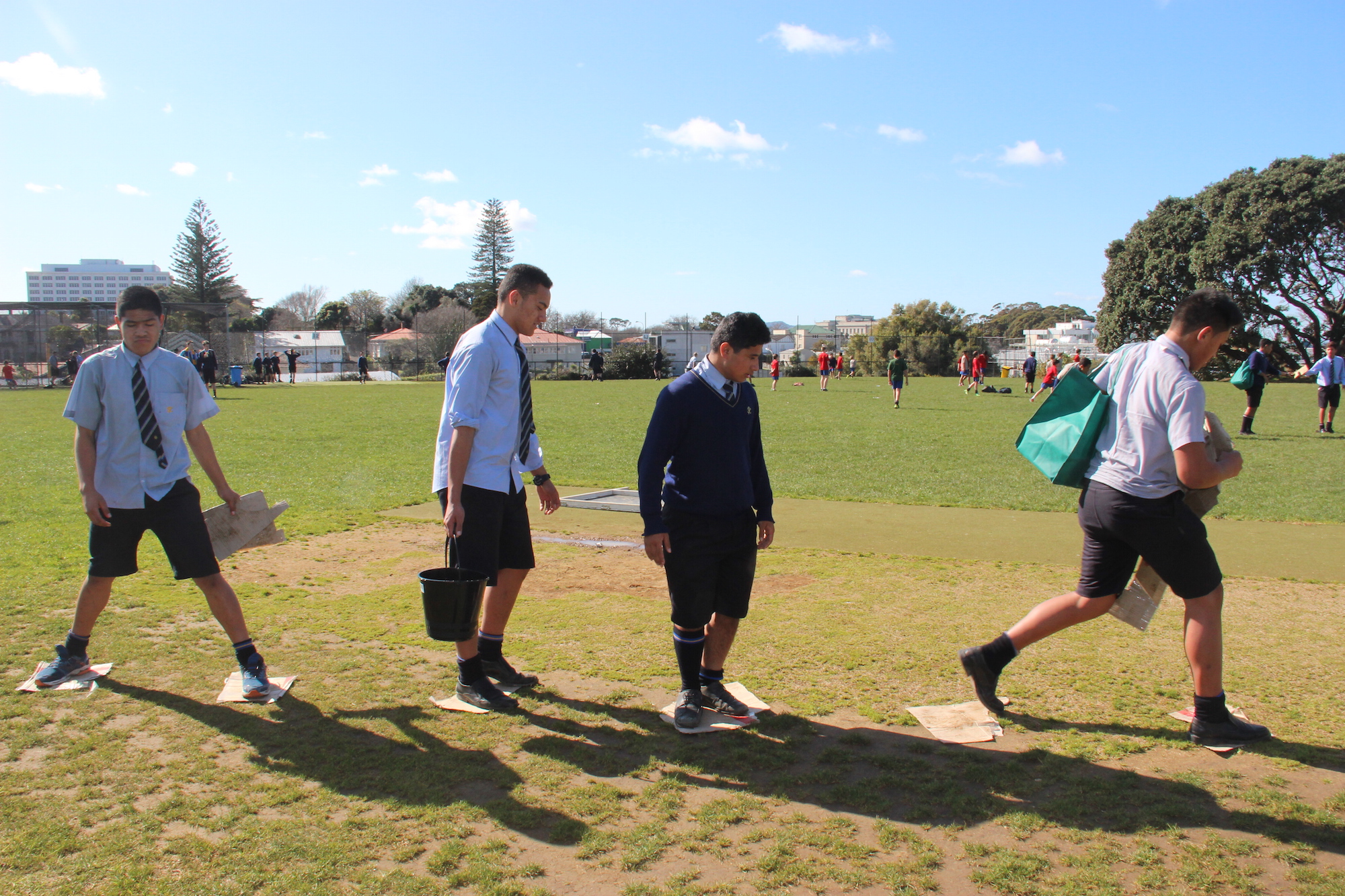 Many of the students were very critical of New Zealand's current approach to refugees, including another member of the St Peter's Amnesty group, year 12 student Warren Rodricks.
"New Zealand normally leads the way in justice and solidarity issues yet we are very low in the world for how many refugees we take. We can and should take more. We have the resources," said Mr Rodricks.
St Peter's College history teacher Alice Gallagher says it has been impressive how the boys have reacted to the project.
"They are all really curious and have been jumping on board. They understand the concept as it is similar to the Edmund Rice tradition of social responsibility, and the school motto of 'to love and to serve'."
According to the latest report from the UNHCR, there are currently 19.5 million refugees worldwide, and 59.5 million displaced people – the highest figure since World War II.