A creative newcomer is set to shine like a beacon, with her jewellery appearing alongside a major exhibition at the Auckland Art Gallery.
Albertine Lello, who is in her third year of a fine arts degree and works part-time, operates her business out of her bedroom, making handmade accessories. It initially began as a hobby.
"I never would have anticipated how massively it took off," Miss Lello said.
Auckland Art Gallery shop manager Kristin Perret recently approached her to stock her jewellery after discovering Miss Lello's jewellery on Instagram.
"I saw her Gold Abstract earrings and thought they would be perfect to support the exhibition, The Body Laid Bare: Masterpieces from Tate on now at Auckland Art Gallery."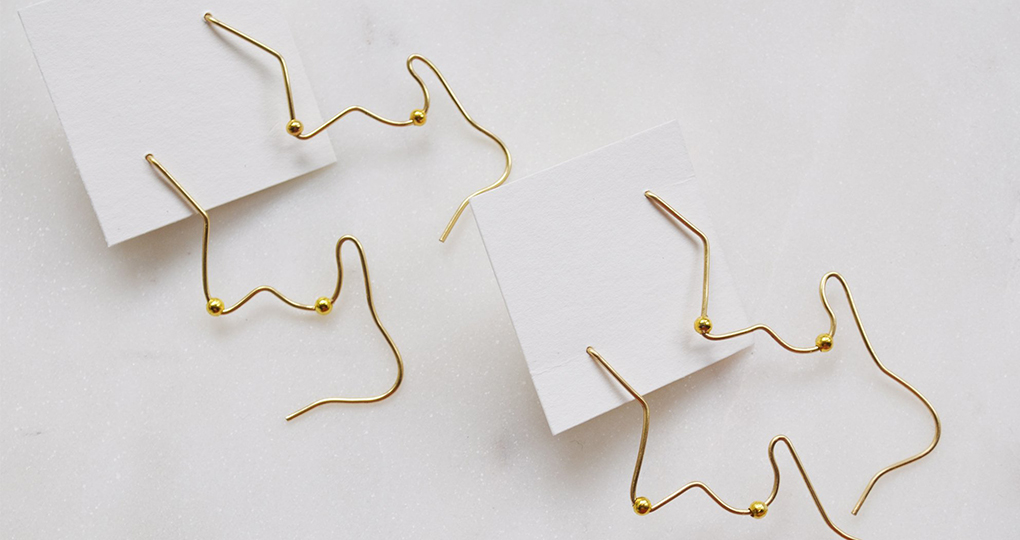 The Auckland Art Gallery shop stocks Albertine Lello's Abstract Nude earrings. Photo: Supplied
Mrs Perret said she loves supporting up-and-coming independent designers who handcraft their products here in New Zealand.
Miss Lello said when people started messaging her on Instagram to make pieces of jewellery for them, she realised there was a market for what she was doing and opened her web store, Pigment Studio late last year. "I think it's really cool when people take a risk and create their own way of making money by doing something that they love."
Karangahape Rd gift shop The Bread and Butter Letter, which showcases underground talent, began selling Miss Lello's jewellery and paintings after they spotted her on Instagram.
The Bread and Butter Letter co-owner Rose Hope said Miss Lello's Instagram and shop had a strong aesthetic that translated to her artwork and jewellery.
Miss Lello, who described herself as a "pretty shy" person, said seeing people who she had never met before wearing her creations was really exciting.
"The pieces I make are things that I wear myself, but could never really find on the market."
She said in the long term she would love to open a physical store.
"That goal is rather far-fetched, I know, but it's nice to have something to aim for."
The Body Laid Bare: Masterpieces from Tate is on at the Auckland Art Gallery until July 16.