A love of caffeine and the drive to create a business has seen the emergence of a new pop-up: a car-boot coffee cart.
Daniel De Leon, who is from Auckland, took four months to transform his 1986 Daihatsu Mira into an environmentally friendly mobile coffee shop.
Mr De Leon, 23, wanted to deliver on an entrepreneurial idea and took inspiration from his economical and quirky car.
"I like the idea of making something that is environmentally conscious and has an ecological benefit for the world."
While the coffee machine runs off one power system, a solar panel on the top of the vehicle powers the fridge, grinder and water pump.
"It's cool to be able to use that as part of the eco theme."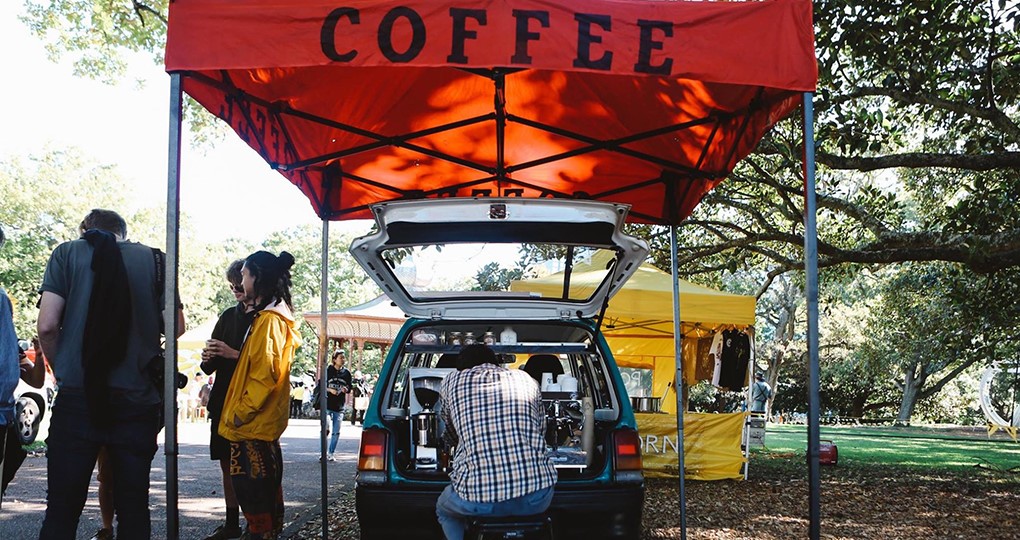 The eco-friendly coffee car at work during the Fairtrade Festival. Photo: Supplied / Jammin' Creative
Mr De Leon said the progression of the business had been "pretty cool" and more people had been contacting him to be at events.
He covers events across the Auckland region and said people comment on the "quirky invention" and many also ask how the whole thing works.
"I envisaged it in my mind, me creating it and running it and getting events and what not, when it happens, it's really a lot different. But, that's cool you know, it's all part of the adventure and experience," he said.
But now the "baby" is up for sale. Mr Leon is planning to head overseas, and is looking for a new owner for the car and its cart.
"I am a bit reluctant, but at the same time I have a feeling there is someone else out there who can put more into it and maybe develop it further in their own way."
While there has been significant interest in the car, he has yet to find a buyer.